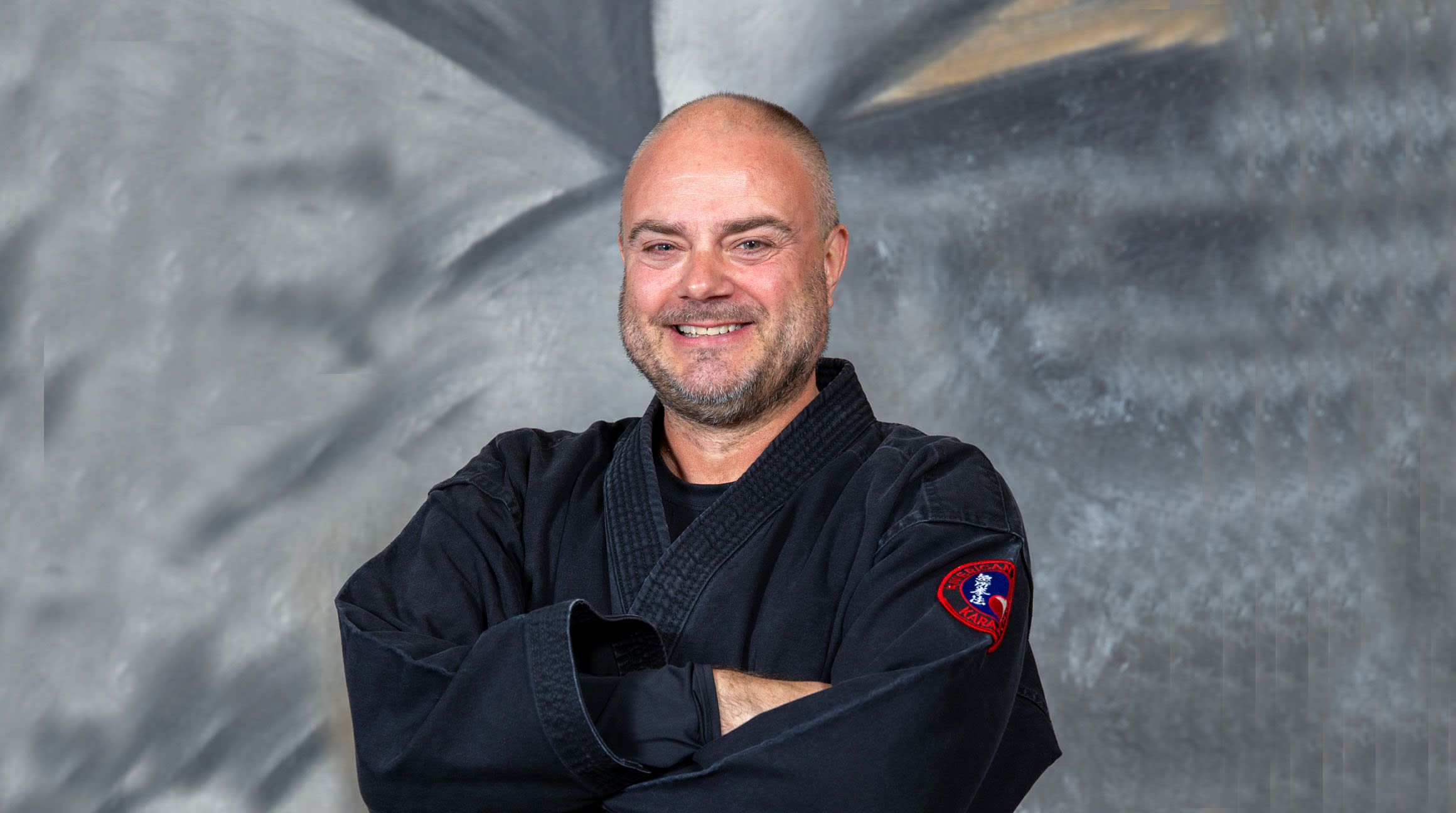 Jamie Evans
Sensei Jamie Evans is a lifelong martial artist. Jamie received his Black Belt in Tae Kwon Do in 1986, under European champions Ray Gayle and Mark Ogborne. Later in Paris in 1990, Jamie received his Black Belt in Full Contact Karate. Sensei Jamie has experience in Aikido, Tang Soo Do, and Small Circle JuJitsu, Additionally, Jamie is an active member of Kyusho International™ and a student and instructor at Excel Martial Arts.
In 2019, Jamie was awarded his 5th Level in Kyusho International™ and 5th Degree Black Belt in Kyusho Kempo and Kyusho-Jutsu Kokusai Shihankai.
In addition to training at our Canton school, Jamie is also an active high-level member of our Kyusho program under Shihan Evan Pantazi. Furthermore, Jamie is a co-teacher of our Teen Black Belt Program which meets monthly in Canton.
RANKS
5th Level Practitioner Kyusho International™
5th Degree Black Belt Kyusho-Jutsu Kokusai Shihankai
4th Degree Black Belt Ryukyu Kempo/ Kyusho Kempo
1st Degree Black Belt Tae Kwon Do
1st Degree Black Belt Full Contact Karate
AFFILIATIONS
Currently studies in semi-private classes with Shihan Evan Pantazi (2001-present)
Assists in training and testing of Excel Black Belt Levels (2016-present)
Teacher at Excel Martial Arts, Canton (2016-present)